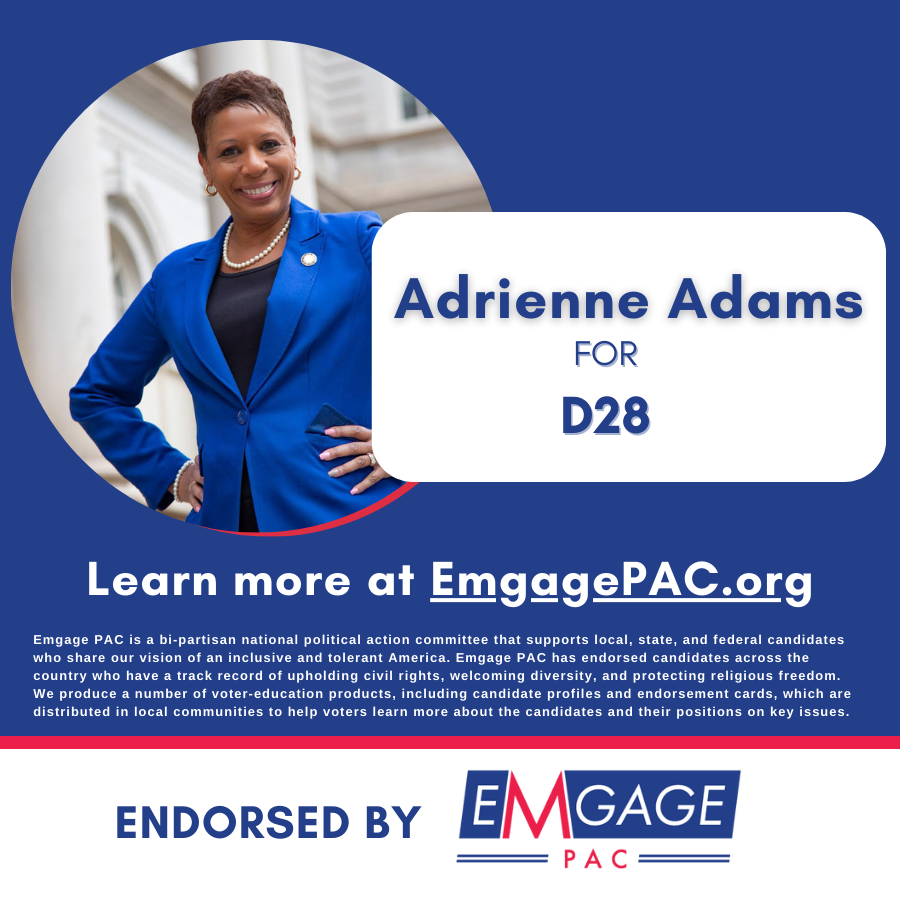 Speaker Adrienne E. Adams was first elected to the City Council in 2017 to represent District 28 (Jamaica, Rochdale Village, South Ozone Park, and Richmond Hill), and was elected Speaker by her colleagues in 2022. Born and raised in Hollis, Queens, Adams has long been involved with her community. She first entered public service as a member of Community Board 12 where she later served three terms as Chair. In addition to serving on the Board of Trustees for the Queens Public Library, she was appointed to the local planning committee of the Jamaica Downtown Development Initiative, and served as Co-Chair of the Jamaica NOW Leadership Council, guiding millions in funding to support Jamaica's redevelopment. As Speaker of the first women-majority Council ever, Adams is committed to putting people over everything and delivering real results for all New Yorkers. She and the City Council have been tackling long-standing inequities facing our City, including addressing the affordable housing crisis, expanding support for crime victims, and allocating municipal funding to directly support people seeking abortion care.
As Speaker of the Council, Adams hosted the first-ever Speaker's Round Table with key Muslim Day at City Hall partners and other Muslim leaders. She is dedicated to promoting the diversity of New York and advocates for policies that foster healthy and safe communities. 
"I'm very pleased to be endorsed by Emgage. The vital work they do to raise issues impacting Muslim citizens and advance policy issues which improve the community is necessary. My district has a vibrant muslim constituency which are an important part of our community in Queens. I look forward to continuing to partner to advance the needs of New Yorkers," said Adams.