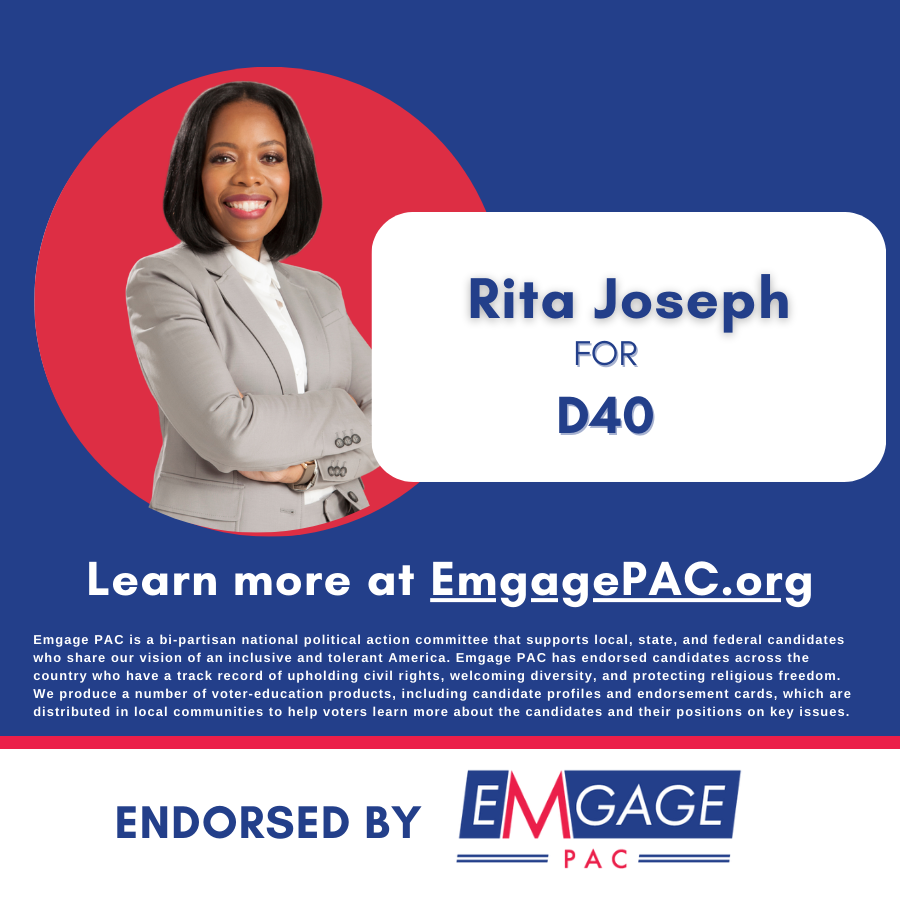 After immigrating to the U.S. from Haiti in her youth, Rita Joseph became civically engaged and began her life of advocacy. While growing up in Flatbush, Joseph quickly recognized the power of activism. At just 19 years old, she organized her first rally with a group she founded, Haitian Enforcement Against Racism, in order to protest the FDA's discriminatory "bad blood" rules that prevented people of Haitian descent from donating blood. The rally succeeded in its mission, and the FDA rescinded the racist rule. Since organizing the rally, which had more than 150,000 people participate, Rita continued to advocate for her community.
As a teen mom who got a full scholarship to college, Joseph knows what it means to have to work for what you have. Joseph spent her twenties raising two kids while organizing protests against cuts to student MetroCards and police brutality, on top of her full-time job. As an educator, Joseph has seen the struggles and triumphs of her students and their families. She has supported them by serving on the school leadership team as a CBO Liaison and hosting an annual legislative breakfast as PS6. She's also been able to provide for her school financially, securing hundreds of thousands of dollars each year for technological improvements that help thousands of children receive a better education, including capital funding from Brooklyn Borough President Eric Adams. Joseph is a proud public school graduate of the now-closed Sarah J. Hale High School. She holds a BS in Liberal Arts from St. Francis College and a dual Master's in General and Special Education from Touro College. Joseph currently lives in Prospect Lefferts Gardens where she raises her 4 children. Joseph has served in the City Council since January 2022, where she is the Chair of the Committee on Education and also sits on committees related to civil & human rights, immigration, hospitals, public safety, and more. She is also a member of the Progressive Caucus, Women's Caucus, and Black, Latino, & Asian Caucus.
As a City Councilmember, Joseph is an ardent advocate for human rights, inclusive and diverse education policies, and social justice. As a former educator, Joseph has fought for funding in education for programming that would help promote better student outcomes. As a City Council member, Joseph has chaired the Committee on Education since January 2022.
"I'm proud to be endorsed by Emgage PAC in my bid for reelection to the New York City Council. Their strong advocacy and activism on behalf of the Muslim American community is unmatched and reminds me of my own activism that has gotten me to this point in my career. I look forward to further building our partnership together to take on the biggest issues affecting our communities and our city as a whole," said Joseph.