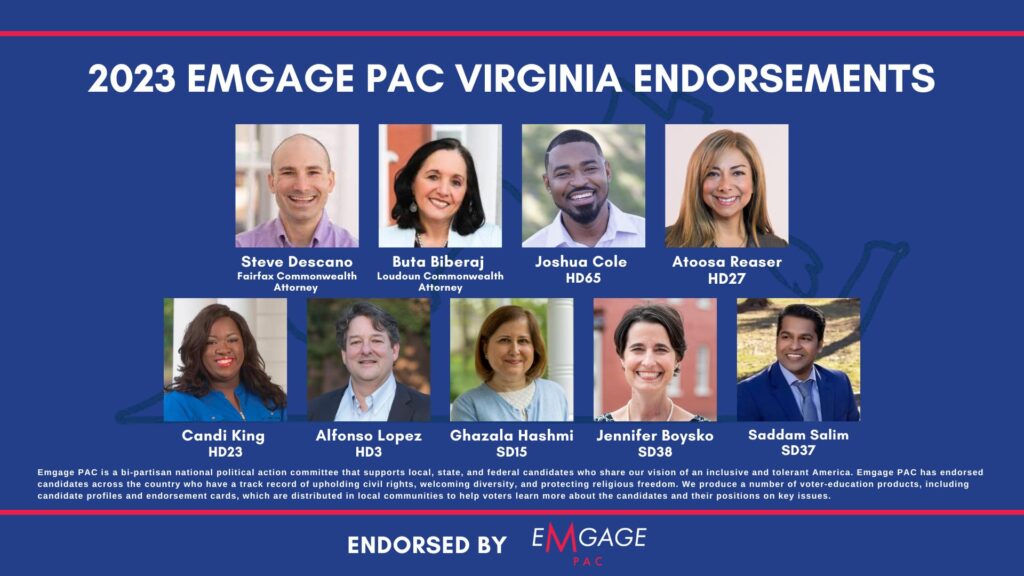 FAIRFAX COUNTY: Emgage PAC Virginia is pleased to endorse the following individuals for the 2023 election cycle:
Steve Descano, Fairfax Commonwealth Attorney
Buta Biberaj, Loudoun Commonwealth Attorney
Joshua Cole (HD65)
Atoosa Reaser (HD27)
Candi King (HD23)
Alfonso Lopez (HD3)
Ghazala Hashmi (SD15)
Jennifer Boysko (SD38)
Saddam Salim (SD37)
"These individuals are the best suited to lead Virginia forward," said Mohamed Gula, Emgage PAC Virginia Executive Director. "This election cycle is critically important to the state and the country's future, and we look forward to supporting each of these candidates through their campaigns."
For more information about each candidate, please click here.
The primary election will take place on June 20, 2023.