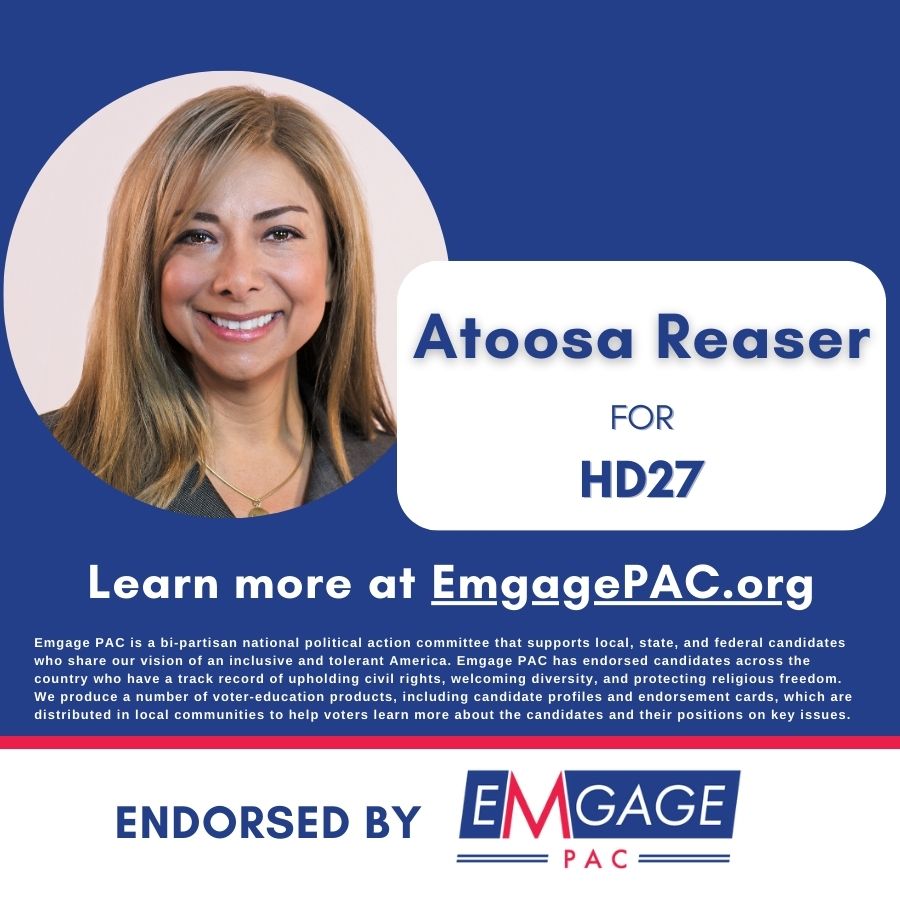 Atoosa is a member of the Virginia State Bar, the Loudoun Bar Association, and the Virginia Women Attorneys Association. She served as Deputy Town Attorney for the Town of Herndon, as a general practice litigator in a small firm, and as Associate General Counsel for a company of over 800 employees. In addition, Atoosa has been qualified by the Virginia Supreme Court as a guardian ad litem, which is an attorney who advocates for the best interest of children, giving a voice to children during their hardest times.
For over 20 years, Atoosa has called Loudoun County home, where she currently serves on the School Board representing the Algonkian District. Previously, Atoosa had been appointed by the Loudoun County Board of Supervisors to serve on the Community Policy and Management Team, which administers services provided to at-risk youth and families. She has also been a leader on the PTA, a substitute teacher, a merit badge counselor for her son's Boy Scouts of America troop, and a volunteer for LINK Against Hunger.
Through all her time as an attorney and serving her community, Atoosa never thought she'd see a day when Americans would lose their freedoms. Sadly, women, people of color, and others are seeing their rights taken away. That's why Atoosa decided to run for House of Delegates: to make sure every Virginian still has the same freedom and opportunity that brought her family to America in the first place.