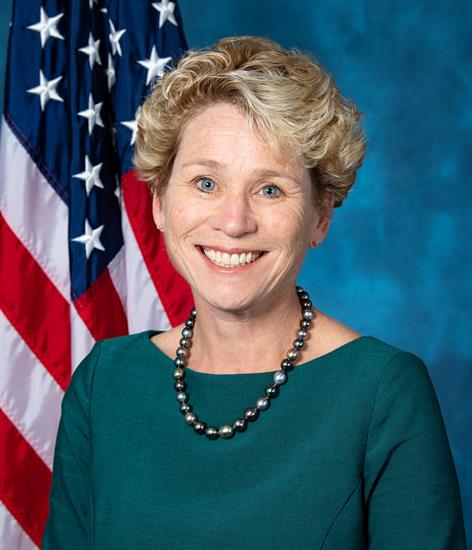 Chrissy Houlahan
Pennsylvania Congressional District 6
U.S. Representative Chrissy Houlahan is an Air Force veteran, engineer, entrepreneur, and educator who is continuing her career of service as the first woman ever to represent Pennsylvania's 6th District in Congress.
Chrissy is the daughter and granddaughter of Holocaust survivors who came to America with nothing. She grew up in a military family; her parents met when her father and grandfather flew P3s in the same Navy squadron. She earned her engineering degree from Stanford with an ROTC scholarship that launched her service in the U.S. Air Force and Air Force Reserves, and later earned her M.S. in Technology and Policy from MIT.
Chrissy has helped lead several thriving Southeastern Pennsylvania companies including AND1, a basketball apparel company headquartered in Paoli, and B Lab, the organization that launched the B Corporation movement. She went on to serve in Teach for America as a chemistry teacher at Simon Gratz High School in North Philadelphia, and then led and scaled a non-profit helping thousands of underserved students all across America build their literacy skills.
These experiences helped shape her political vision of a great nation united by common values that leaves no one behind. She is committed to fighting for access to quality, affordable healthcare, common sense gun safety, government accountability and transparency, and working to build a strong, stable economy with good jobs and good benefits for everyone.
Chrissy is a leader driven by a spirit of service. She's a mom, a longtime resident of Southeastern Pennsylvania, and a first-time congressional representative heading to Washington to solve real problems for the people and communities of Pennsylvania.