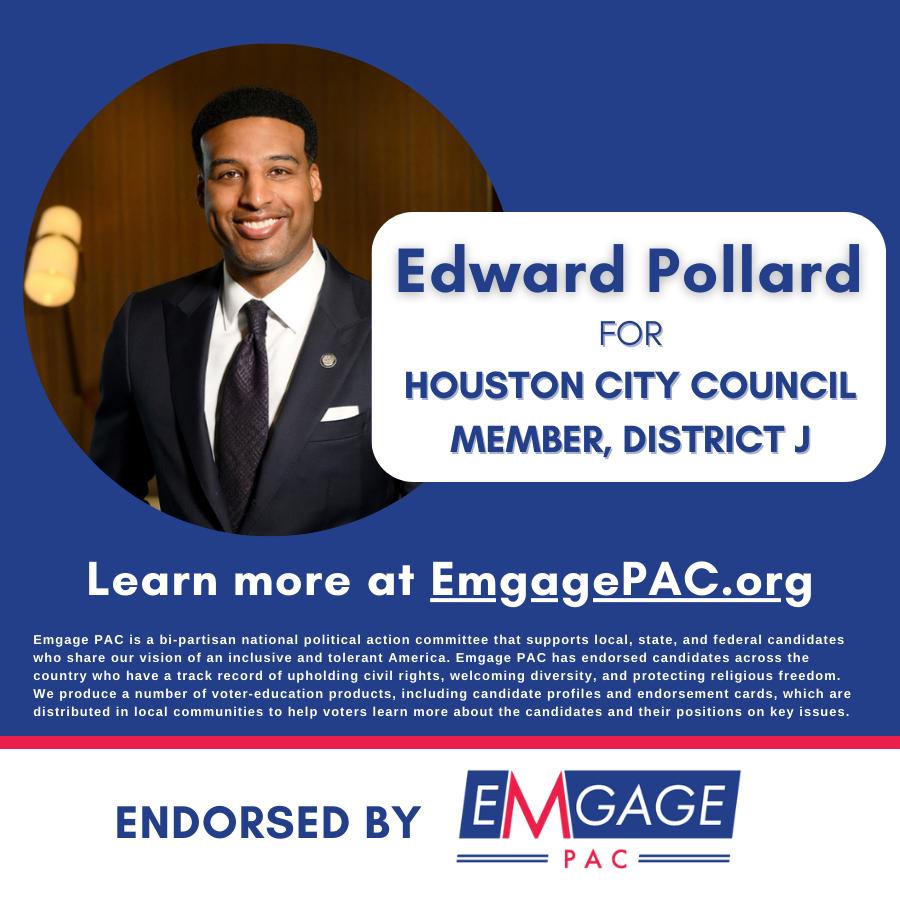 Emgage PAC Texas is pleased to endorse current Houston City Council Member Edward Pollard for another term representing District J. District J is one of Houston's most diverse districts, and is sometimes known as the "Ellis Island " of Houston due to the number of immigrants who call District J home. We respect Council Member Pollard's dedication to community engagement and understanding the needs of District J residents; his support for language access and the community organizations that serve District J is excellent. He also has made important strides in District J when it comes to employment opportunities, housing placement, and protecting residents from illegal dumping. Throughout his first term, Council Member Pollard has also been an important voice on City Council for minority representation in business.
Council Member Pollard's commitment to community involvement shines through again in his approach to public safety. The District J patrol program his office created to address public safety concerns in the district prioritizes public input and accessibility, and we were glad to discuss his plans for expansion and further innovation to keep District J residents safe. We hope to see how he will continue to serve District J's residents in his next term, which we are proud to support.
To learn more, click here.