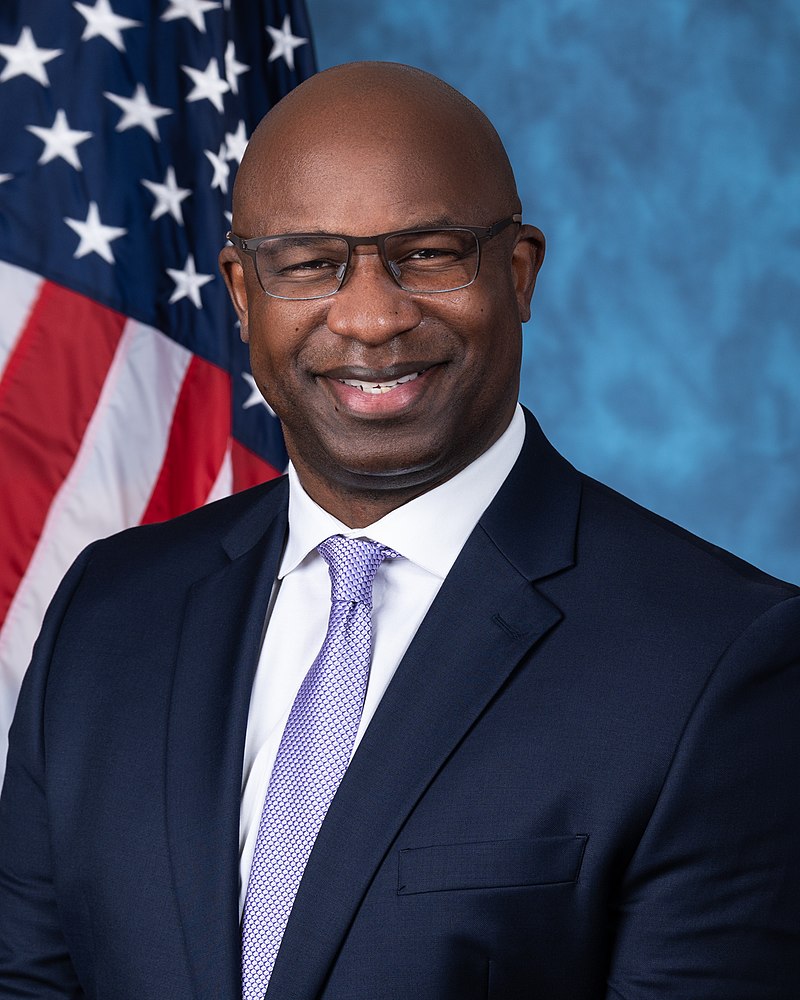 Jamaal Bowman
New York Congressional District 16
Congressman Jamaal Bowman, Ed.D., represents New York's 16th District, which includes the Northern Bronx and parts of Westchester County, including Yonkers, New Rochelle, and Mount Vernon. Bowman was born and raised in New York City, spending his early years in public housing and rent-controlled apartments. He was raised by his mother, who supported them with her post office worker's salary. After graduating from the University of New Haven, Rep. Bowman began his career as a crisis intervention teacher in a Bronx public school and went on to earn a master's degree in guidance counseling from Mercy College and a doctorate in education from Manhattanville College.
In 2009, Bowman founded Cornerstone Academy for Social Action, a Bronx middle school focused on unlocking the natural brilliance of all children through a holistic curriculum, where he served as principal for a decade. At CASA, Bowman worked to center students' voices, cultural awareness, and love. He worked to ensure advanced student involvement in science, technology, engineering, art, and math. Bowman has also been an outspoken advocate for rethinking education, including ending state-sanctioned yearly standardized testing.
Bowman was elected to Congress in 2020, running on a platform of transformative progressive policies that will improve the lives of those who have been legislated out of the American dream. Congressman Bowman is dedicated to passing visionary policy that infuses climate justice with economic and racial justice, and to highlighting the importance of research and investing communities of color.