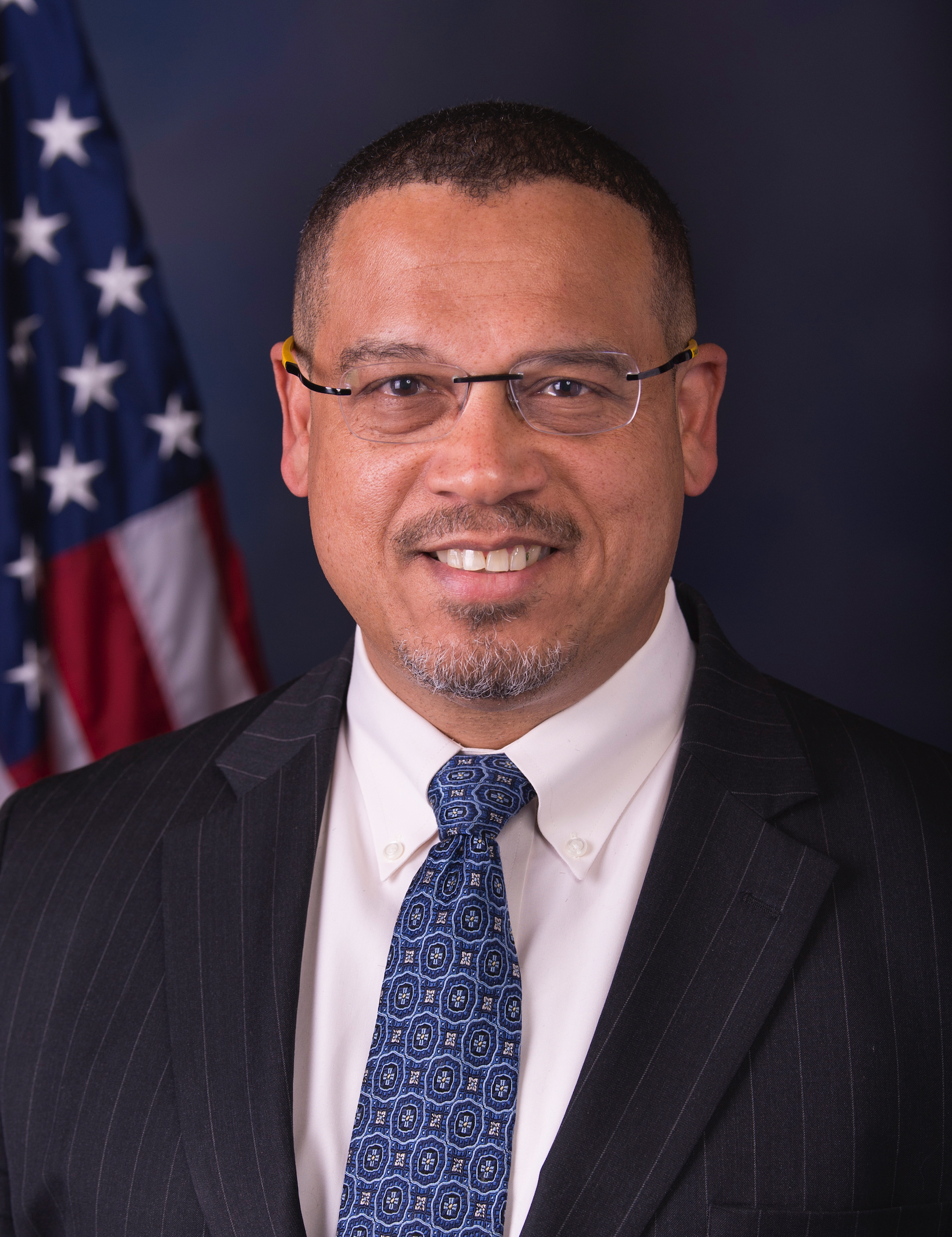 Keith has served as attorney general since Minnesotans first elected him in 2018. As the People's Lawyer, Keith's job is to help Minnesotans afford their lives and live with dignity, safety, and respect. His guiding values are generosity, equity, transparency, and inclusion.
As attorney general, Keith has expanded the office's strong tradition of consumer protection. He's fought to lower pharmaceutical drug prices, hold opioid companies accountable for the deadly opioid epidemic, protect tenants from exploitation, protect seniors from scams and abuse, protect student borrowers, hold major corporations accountable for consumer fraud and deception, and much more. Keith kept campaign promises to create a unit in the Attorney General's office to fight wage theft, work on lowering pharmaceutical drug prices, form a task force on improving women's economic security, and fight for economic fairness for farmers and people in greater Minnesota.
During the COVID-19 pandemic, Keith has used the tools of the attorney general to keep Minnesota families and communities safe, fight pandemic profiteering and illegal evictions, and protect small businesses from unfair competition.
Keith is a leader for criminal-justice reform and accountability. He is the lead prosecutor of the death of George Floyd in Minneapolis and led the team that successfully convicted former Minneapolis police officer Derek Chauvin on a charge of second-degree murder.
Before becoming attorney general, Keith represented Minnesotans in the U.S. House of Representatives for 12 years, where he championed consumer, worker, environmental, and civil-rights protections for all. Before entering Congress, Keith served in the Minnesota House of Representatives for four years and practiced law as a criminal-defense and civil-rights attorney for 16 years, including five years as executive director of the Legal Rights Center. As the leader of this public-interest law firm, Keith oversaw a team of attorneys focused on delivering justice for Minnesotans who had nowhere else to turn.
Keith earned his law degree from the University of Minnesota in 1990. He is the father of four adult children: Isaiah, a Ramsey County prosecutor; Jeremiah, a Minneapolis City Council member; Elijah, an Army veteran and nursing student; and Amirah, a law student.