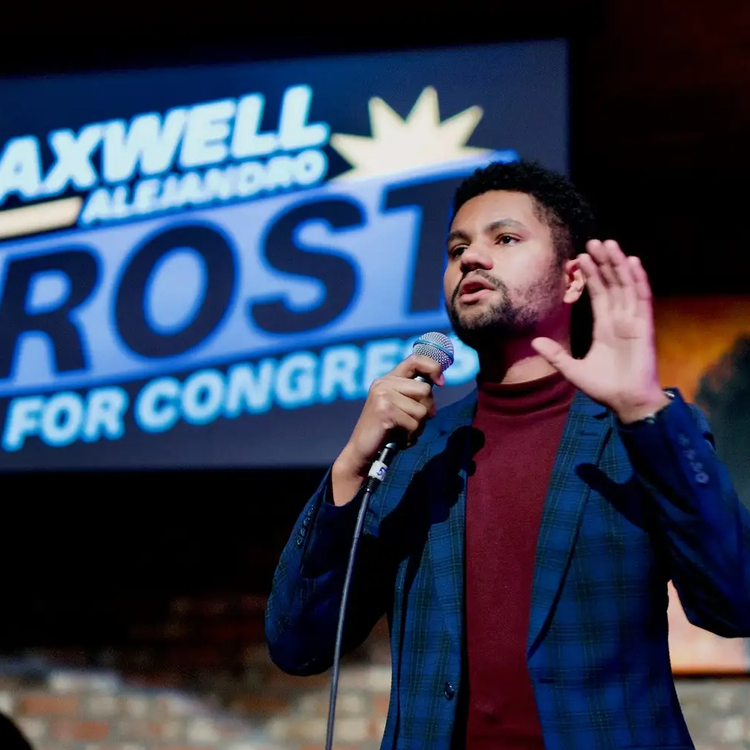 Max Frost
Florida Congressional District 10
My family's story begins in Cuba, with my grandmother Yeya. She and my mother came to Florida from Cuba during the Freedom Flights in the early 1960s with only a suitcase and no money. My grandmother worked in Miami factories more than 70 hours a week, where she was exploited and was forced to accept harsh working conditions in order to make a life for her family.
A victim of the system and enmeshed in trying circumstances, my biological mother was caught in a cycle of drugs, crime, and violence while pregnant. She didn't have healthcare and wasn't able to see a doctor even once. As the mother of seven, she made the difficult decision to put me up for adoption because she lacked the resources to care for and raise another child.
As a young man, I experienced police abuse firsthand and saw my community ravaged by gun violence. And I've experienced how working people and people of color are unjustly marginalized and left behind in our society.
I'VE DEDICATED MY LIFE TO FIGHTING FOR JUSTICE.
As a survivor, leader, and advocate, I've:
Been a national leader in the fight to end gun violence and have helped passed major gun legislation that has saved lives.
Fought for abortion rights at the ACLU.
Led the ACLU of Florida's fight to win Amendment 4, which restored voting rights to over 1.6 million Floridians who had previous felony convictions
Led a voter turnout program, that helped drive record youth turnout, helping to hold the House, and win a Democratic Senate, and Presidency
Helped secure an unprecedented five billion dollars in funding for community-based violence prevention programs in President Biden's budget proposal
My work has never been about me, it is about us.