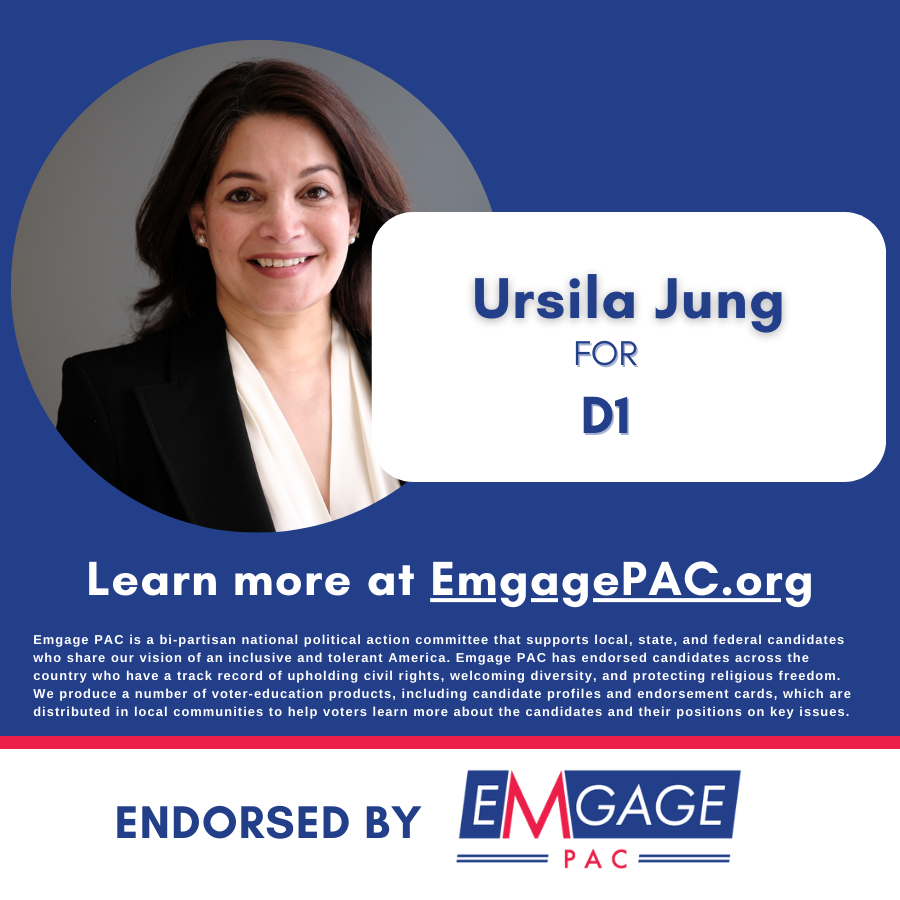 Ursila Jung is an immigrant, a mother, and an education advocate running for New York City Council in District 1. Since completing her Master's program in Public Policy at Columbia University, Jung has spent most of her adult life in Downtown Manhattan. After 9/11, Jung and her neighbors were evacuated from their homes for months. She returned to find a changed downtown, but one which echoed with a courage, unity, and compassion that has been forever etched into her memory. She has been witness to the strength and resiliency of the people around her, as they put their community back together, coming back stronger than ever. Since then, Jung has gained expertise and insight while working in high levels of public policy around the world. Here in New York, she put her policy experience to work by leading the PTA of her children's public schools, serving on the Community Education Council, and being an advocate for parents by giving them a voice in their children's education. As a New Yorker, Jung knows that we can, and must, do better for everyone. She knows that we need to rise above extreme, partisan politics and embrace a common sense approach to solving the many issues at hand – from keeping our streets safe to strengthening our education system and being able to have respectful conversations with people from all sides of the political spectrum. The challenges our city is facing in the coming years are daunting, but she's ready to roll up her sleeves and get to work.
Jung is a candidate who we believe will advocate for rights and policies that advance and support progress in District 1. She is an advocate for more equitable housing and education and policies that support public safety. 
"It is an honor to be endorsed by the amazing people at Emgage PAC. They understand, as I do, that creating deep civic engagement in our neighborhoods and holding elected officials accountable are the best ways to build power for Muslim American communities. I look forward to working with their members to help our communities thrive and ensure democracy can flourish," said Jung.